At Wealth Advocate Group (WAG), we take a team approach to serving clients, bringing our best ideas and an unwavering commitment to each and every relationship. Our WAG process consists of THREE steps.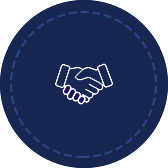 Welcome
Before we do anything else, we take time to get to know you. We begin by meeting with you to learn about your family, current financial situation, goals for the future and any challenges that may stand in your way on the path toward achieving those goals.
We then dig in to the details of your financial information to gain a thorough understanding of your current financial situation.
We identify potential areas of improvement and any gaps in your current savings, investing, insurance, estate planning and more. It's this information that drives all recommendations. We never take a cookie-cutter approach to serving our clients.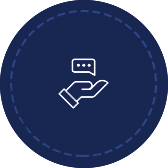 Advise
Once we understand where you currently stand and where you want to go, we develop a customized, comprehensive financial plan to help you get there. By incorporating all aspects of your financial life into a single, holistic plan, we are better able to guide you toward pursuing your long-term goals.
Before taking action, we meet with you to explain each of our recommendations and make sure you are comfortable with, and fully informed about, all proposed changes.
Once we're on the same page, we put your plan into action.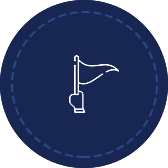 Guide
Once your plan is implemented, we continuously monitor and update it to help ensure it continues to keep up with your evolving goals, an ever-changing legislative and investment landscape, and your personal financial situation.
We meet with you on a regular basis to provide investment updates and learn what is happening in your personal life that may impact our approach.
Our goal, first and foremost, is to be your trusted advisor through all of life's stages.